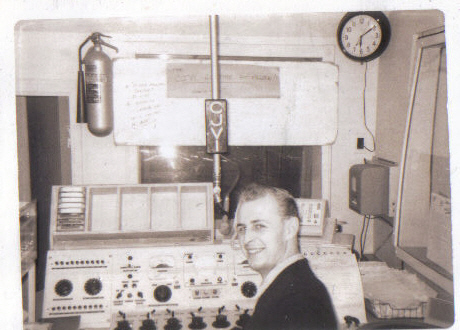 PAYNE, Bruce Gordon
Born 12 April 1946
Died 24 March 2011
Bruce passed away on a beautiful sunny morning at home with his wife Barbara and son David by his side and his dog Angel on his lap. Bruce was predeceased by his mother Jeannie, his sister Ada and his mother and father in law David and Mimi Pickard. He was survived by father Gerald and brother Andy of Nanaimo, BC, his wife Barbara, his much loved son David and wife Belinda and their children Hannah and Draysen who truly were the shining light of his life, as well as his constant companion Angel the wonderdog.
Bruce was born in Scotland and was very proud of his heritage. He spent his school years in Nanaimo but always considered the Cowichan Valley his home. Bruce started his broadcasting career in Nanaimo when he was 17. He worked at many different radio and TV stations throughout the province and finished his career at CHEK TV.
Another major part of his life was spent in serving the community. He was a councillor for both the City of Duncan and the Municipality of North Cowichan but was most proud of his work with the BC Forest Museum and helping to get bus service established in the valley. Bruce was a "kind and gentle " man with a wicked sense of humour who brought laughter into many people's lives. He enjoyed reading, camping, days at the beach with his wife and walking his dog. Although David's military career often took him to different locations across the country, "Pa " was very close to his grandchildren and cherished their visits. He was much loved.