Cory Wells, one of the trio of original lead vocalists for Three Dog Night passed away today, aged 74.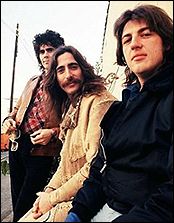 He broke out of the Buffalo NY music scene in the early 60's, moving to Los Angeles to form Cory Wells and the Enemys; the defacto house band of the Whisky A Go Go during it's halcyon days. Later he teamed with Danny Hutton and Chuck Negron to form the iconic and enormously successful Three Dog Night.
Although disrupted by the unamicable departure of Negron, they never ended as a group and, with just the remaining two vocalists, continued touring extensively until just recently. They were to have been back here in Bremerton, WA to make up a cancelled date from earlier this year. It now seems unlikely that will come to pass.